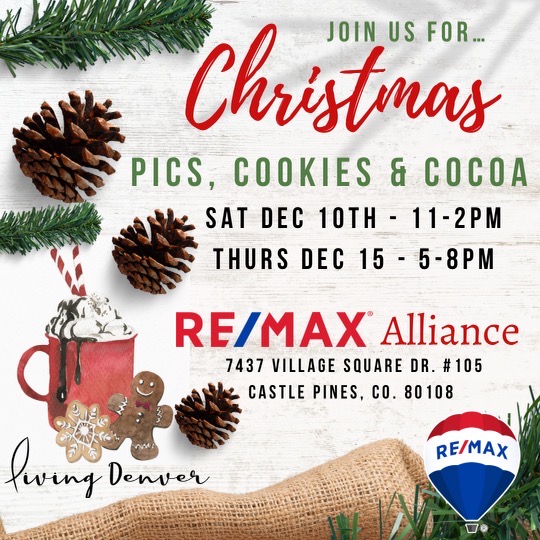 Christmas Pictures, Cookies & Cocoa!
Attention local apartment renters who'd like to be pre-approved for a mortgage loan, and see if you can purchase a home in 2023… We can help! No pressure, cost or obligation. Come chat and join us for Christmas pictures, cookies & cocoa! We'll also have raffle prizes & more! We're excited to meet some of the local Douglas County neighbors!
Just for attending, you'll receive a digital Christmas photo, with the option to purchase more from the photographer if you choose. We look forward to meeting you! Space is limited, so please make sure you register below and choose your time slot for Saturday December 10th or Thursday December 15th. Please arrive 15 minutes early for your time slot if possible.
Thank you!
Natalie Jolin (formerly Carrado) and Cathy Coots
:
Also, follow along and please RSVP on the Facebook Page for your chosen date: